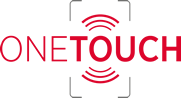 Understands in One Touch
Hoover presents the most clever way to get the best for your laundry: One Touch, the connection system with NFC technology and an innovative APP. Keep the state of your appliance under control for maximum efficiency and best results every day.

Simply by downloading the Hoover Wizard App and placing your smartphone on the appliance, you can expand your washing horizons and find the most suitable type of washing for your needs.